Celebrating 106+ Years of Scouting!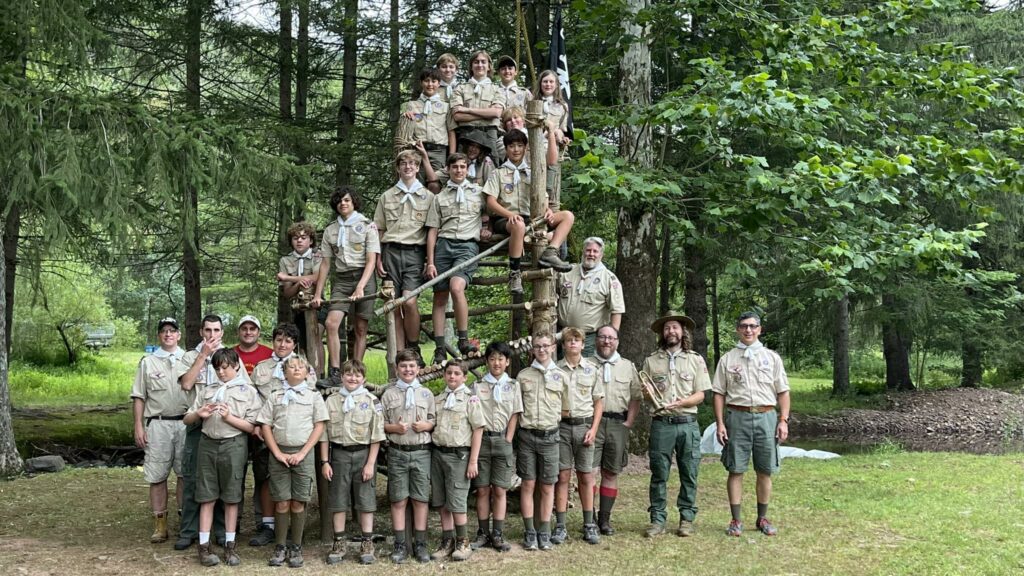 Founded: 1917
Scoutmaster: Sergio Movsessian
Location: Oreland, Montgomery County, PA USA
Meetings: Mondays from 7:30 PM – 9:00 PM during the school year
Meeting Location: Christ's Lutheran Church, Oreland
Unit Size: Approximately 25 Scouts
Who Can Join: Boys can join Oreland Troop 1 if they are at least 10 years old, currently in the fifth grade and register on or after March 1st; OR have earned the Arrow of Light Award as a Cub Scout and are at least 10 years old, OR are age 11 but have not reached age 18. Register here.
Founded in April 1917, Oreland Troop 1 is one of the oldest Boy Scout troops in Pennsylvania.

Based in Oreland, Montgomery County, the troop has Scouts from Oreland, Flourtown, Erdenheim, Fort Washington, Maple Glen and the surrounding communities.

Oreland Troop 1 has been chartered by Christ's Lutheran Church since 1947.
The troop is part of the Baden-Powell District in the Cradle of Liberty Council of the Boy Scouts of America.
Weekly Troop Meetings
Oreland Troop 1 meets each Monday from 7:30 PM – 9:00 PM during the school year, excluding holidays. Meetings occur in the Parish Hall at Christ's Lutheran Church at 700 East Pennsylvania Avenue in Oreland.
Monthly Activities
Throughout the program year, Scouts have the opportunity to participate in activities including camping, hiking, rock climbing, canoeing, snow tubing, mountain biking and more. Please check out the calendar for what we're up to this year!
Summer Camp
Scouts of Oreland Troop 1 have the opportunity to attend a week-long summer camp each year during late July/early August at Hawk Mountain Camp, a privately-owned rustic campsite in New Ringgold, Pennsylvania. Oreland Troop 1's summer camp is run by dedicated adult volunteers and Scouts BSA-approved merit badge counselors.
Trained and Committed Adult Leaders
All adult leaders and volunteers have completed the mandated Youth Protection Training and criminal record checks per Scouts BSA and Cradle of Liberty Council requirements. Several adults are qualified Range Safety Officers. Scouts benefit from learning from adults with a wide range of experiences. Adults come from a variety of backgrounds – craftsmen, teachers, attorneys, engineers, dentists, chefs, and more.